OIL AITA SUPER SERIES TENNIS CHAMPIONSHIP 2017
Ishika Chakma of Class VII won the under 14 Girls singles and under 14 Girls Doubles at the OIL -AITA Super Series Tennis Championship held at All Assam Tennis Association Complex , Chachal , Guwahati from 17th to 21st July.
---
All Assam Inter School Open tennis Championship
Sarala Birla Gyan Jyoti School got the first Runner's Up position ( 2nd position ) in the All Assam Inter School Championship 2017 organized by Don Bosco School from 22nd to 25th July.
Congratulations ! Meghna Bharadwaj ( Class VII), Darpan Ramit Goswami (Class IX), Pradipta Sarma and ( Class VII )
---
1st Kamrup District Karate Championship
Aishvarya Iyer secured 2nd position in the Kumite and Kata event in the sub junior 12 girls 40 kg category in the 1st Kamrup District Karate Championship held at Guwahati on 30th April.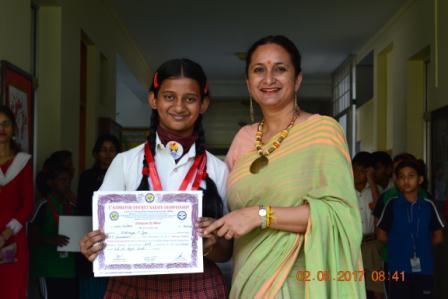 ---
Sarala Birla Cricket Team earns laurels at the Sitaram Agarwal Inter School Cricket Tournament
Sarala Birla Cricket Team defeated Bongaigaon Coaching Centre. Subham Agarwal bagged the Man of the Match Award.

---
All India Skating Championship
Mridang Patwary got selected in the Assam Team in the All India Skating Championship held at Shimla.

---
SBGJ student emerges winner at the All Assam State Rankng Tennis Championship organised by N.F. Railway Sports Association.
Ishika Chakma won both the Singles and Doubles trophy. She won the Girls under 14 singles title and the Girls under 18 Doubles at the All Assam State Ranking Tennis tournament organised by N.F Railway Sports Association which was held at N.F. Railway Tennis Academy, Nambari, Maligaon, Guwahati from 8th to 13th April.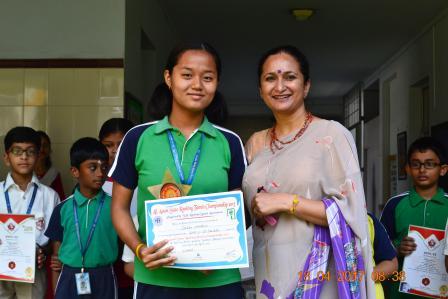 ---
Exposure Trip to Delhi by the School Cricket Team
The school Cricket Team of Sarala Birla Gyan Jyoti had gone for an exposure trip to Delhi from 22nd March to 30th March. The team was led by Subham Agarwal and accompanied by Wahid Basir Ahmed

( Cricket coach ) and Manab Medhi ( Roller Skating Coach ). The trip was a memorable one.

The team had played 6 matches out of which they won 4. The leading run scorer was Priyanshu Barua and the leading wicket taker was Subham Agarwal. The children gained a lot of experiences from this trip.



---
First Prize in Inter School Swimming Competition organised by Sanskriti The Gurukul
Sarala Birla has been awarded the best school trophy in the Inter School Swimming Competition organised by Sanskriti The Gurukul as a part of Odyssey - The Inter School Cultural Fest. Dhrupad Sharma got the best swimmer award.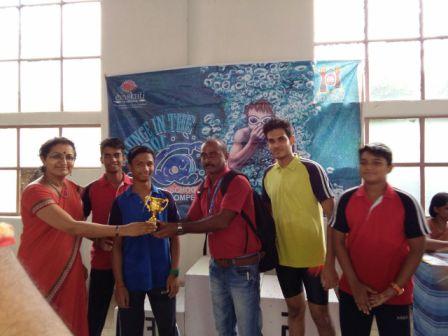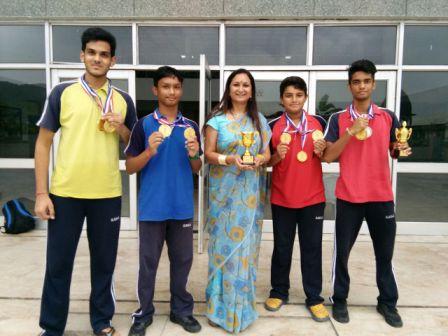 ---
First Prize in Sattriya Group Dance
A group of three children namely Arkashrita Mahanta, Dhriti Sarma and Natasha Singh Sugandhi won the first prize in Sattriya Dance Competition at 12th Anwesha Festival of Books for Children held at AEI Field, Chandmari, Guwahati from 14th to 21st October.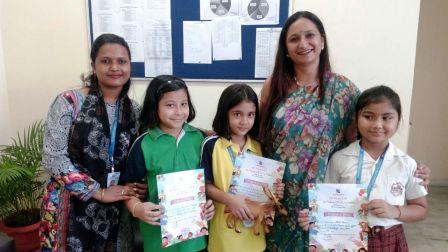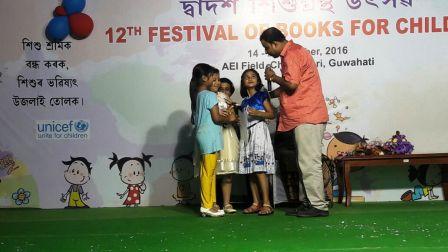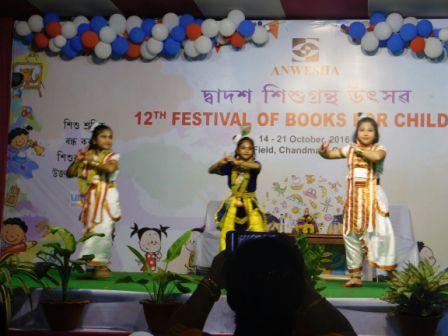 ---
CBSE East Zone Skating Championship
CBSE East Zone Skating Championship was held at Raipur from 13th to 16th October. The winners are
Under 14 Prahast Garg ( Silver )
Under 12 Mayank Agarwal ( Bronze )
Under 10 Anant Agarwala ( Bronze)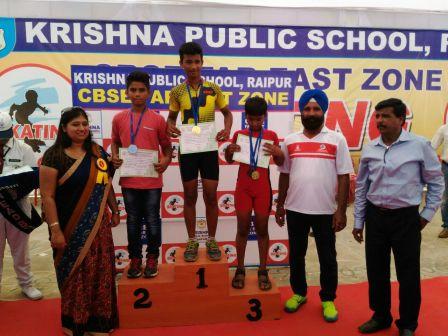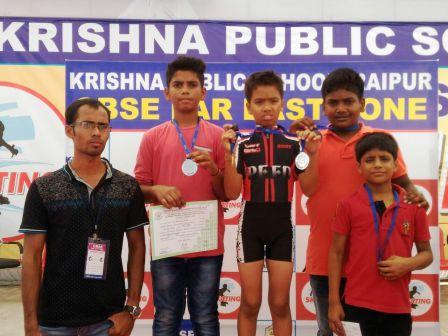 ---
School cricketer selected for Vijay Merchant Trophy under BCCI
Jibran Das of class X has been selected in Assam under 16 team for the Vijay Merchant Trophy to be played against Orissa by Assam Cricket Association.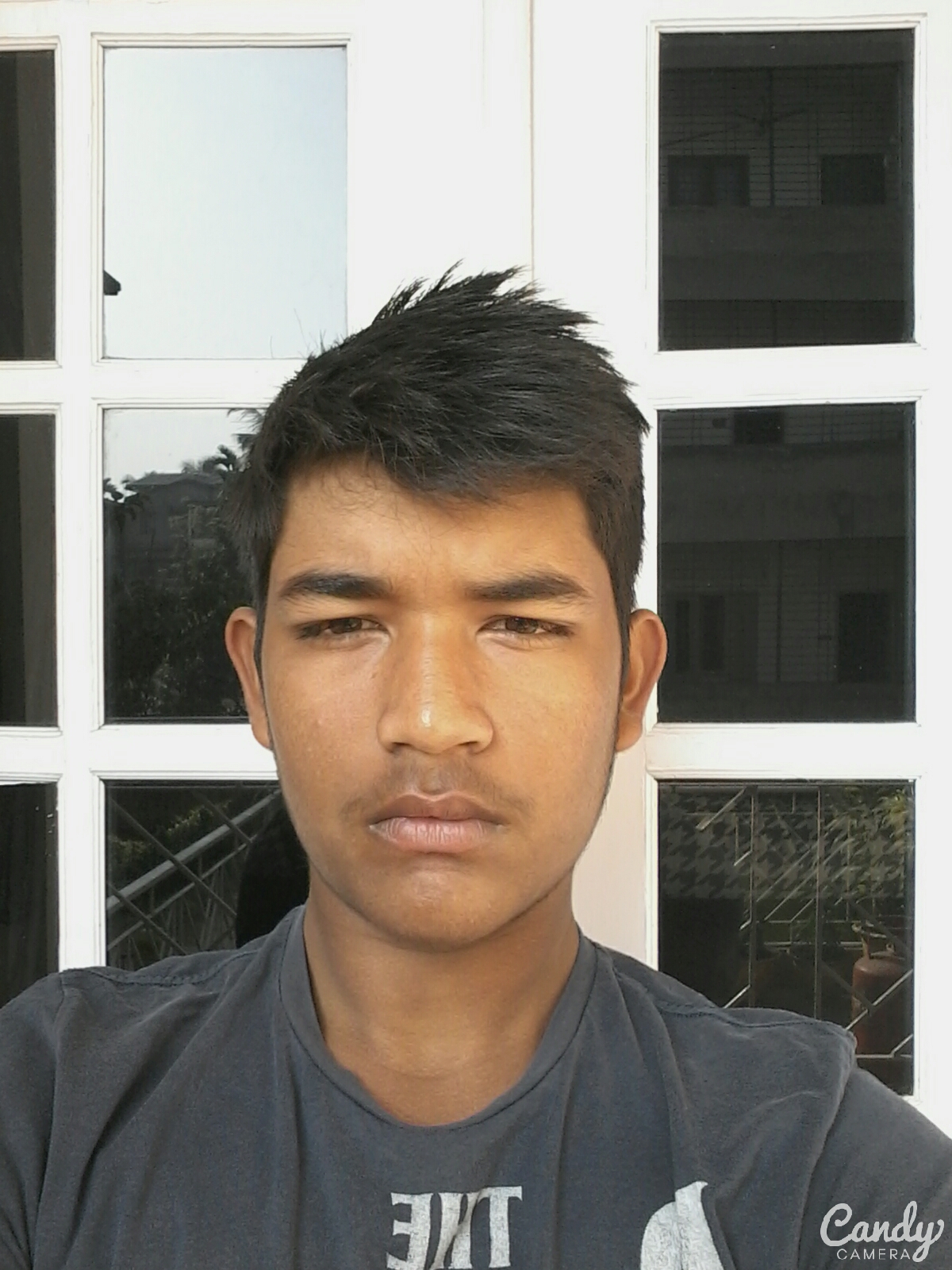 ---
SBGJ secured the first position in The Inter School Quiz Competition
The SBGJ team comprising of Souvik Ray Barua, Mugdha Medhi and Animesh Saikia bagged the first prize in the Inter School Quiz competition organised by Bank of Baroda in association with The Hindu held at ITA, Machkhowa, Guwahati. A total of 43 schools had participated in the event.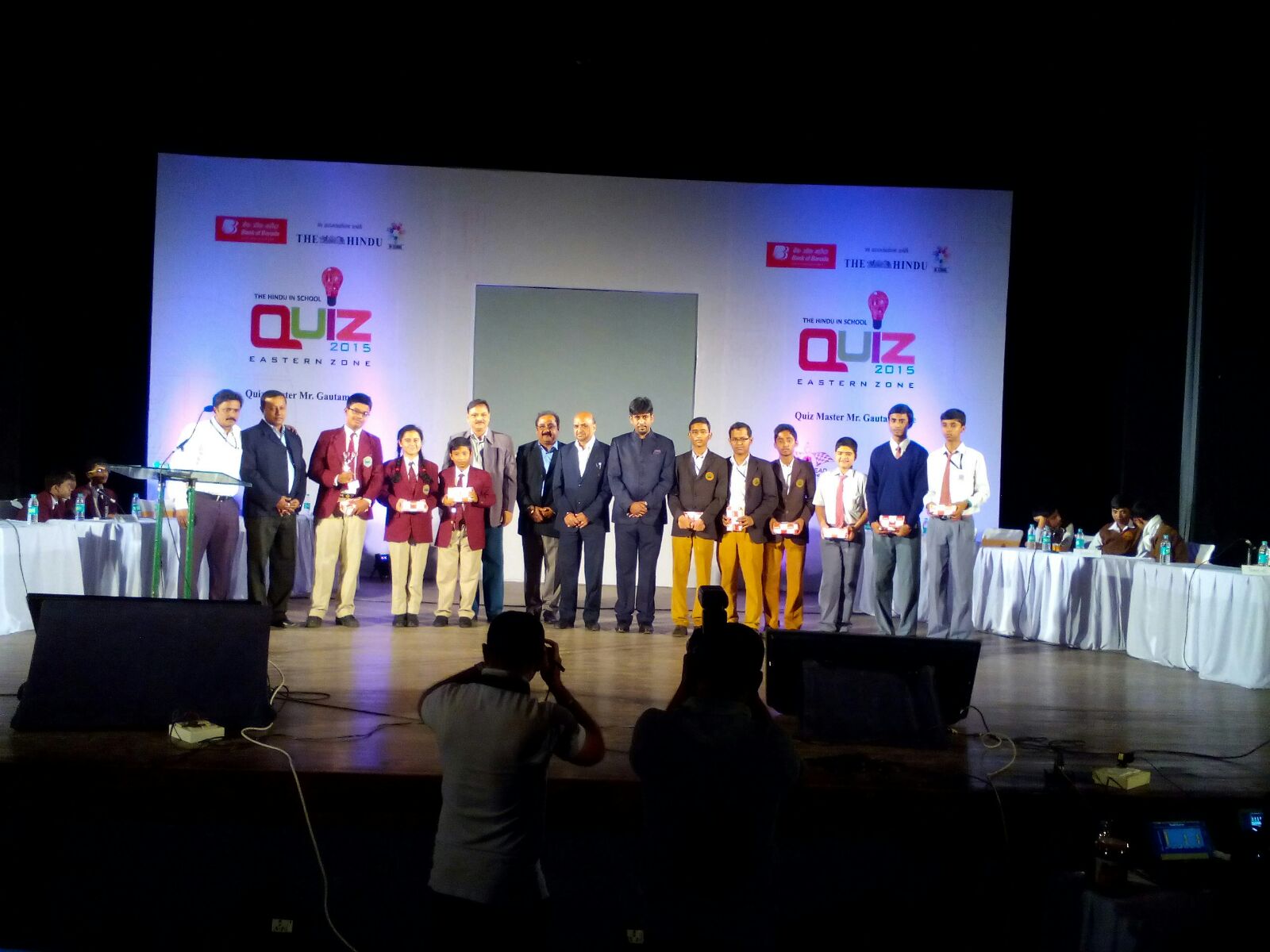 ---
SBGJ TEAM excels in 3rd Anup Lahoti Memorial Inter School Sports Tournament, 2015 Date: 19th November to 22nd November
Event: Table Tennis
Achievement: 1st position
Name of the players:
1. ANUBHAV SHARMA XII
2. RISHAB BAJORIA XII
3. NIKHIL AGARWAL XII
4. YASH JAIN X
5. RONAK SHARMA X


Event: Tennis (girls)
Achievement: 2nd position
Name of the players:
1. ISHIKA CHAKMA
2. MEGHNA BHARADWAJ


Event: Pool (boys)

Achievement: 3rd position
Name of the players:
1. YASHRAJ CHOUDHURY XII
2. ANKIT CHOUDHURY X
3. SUBHSM SHARMA XII

Event: Basket Ball (Boys and Girls)
Achievement: 3rd position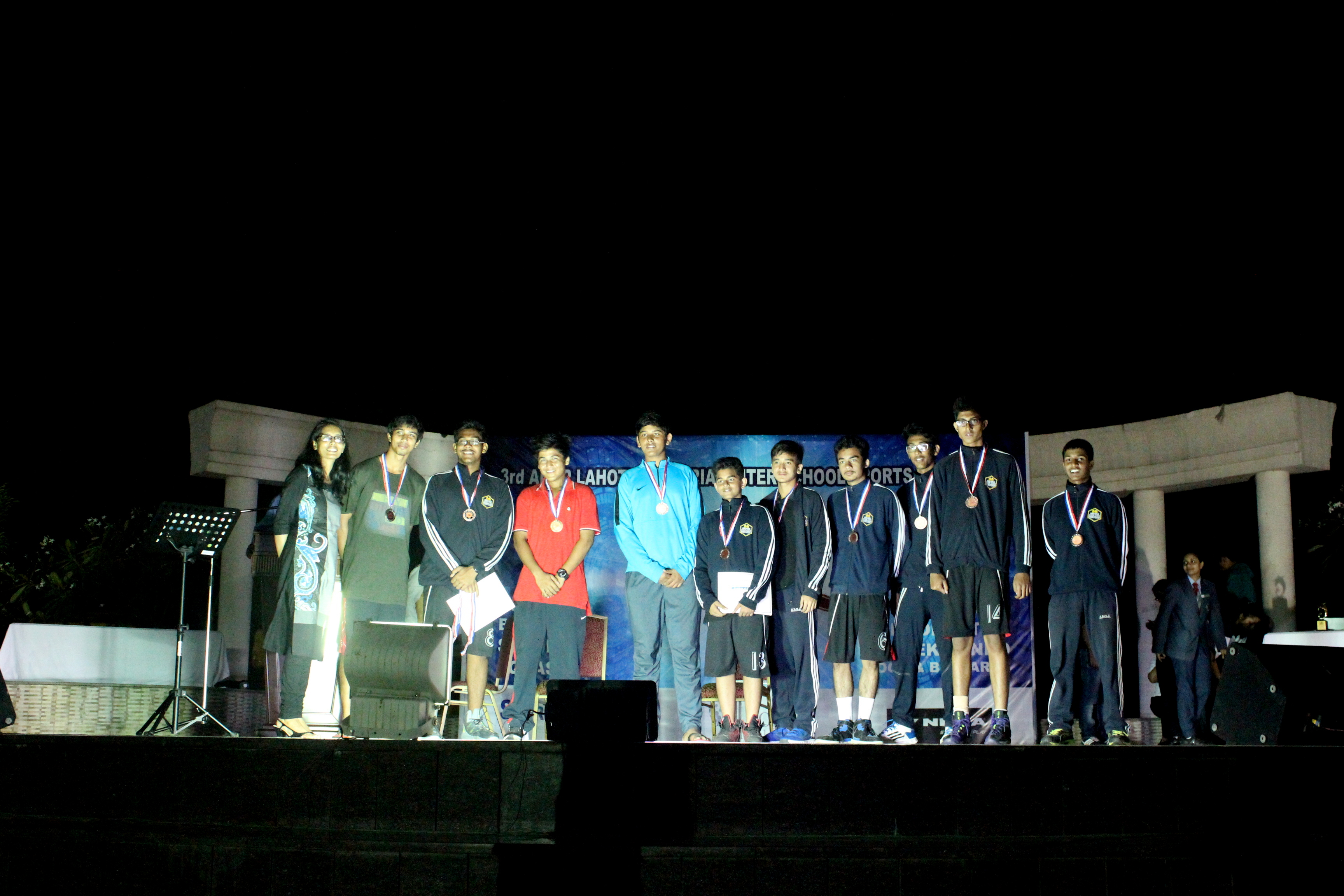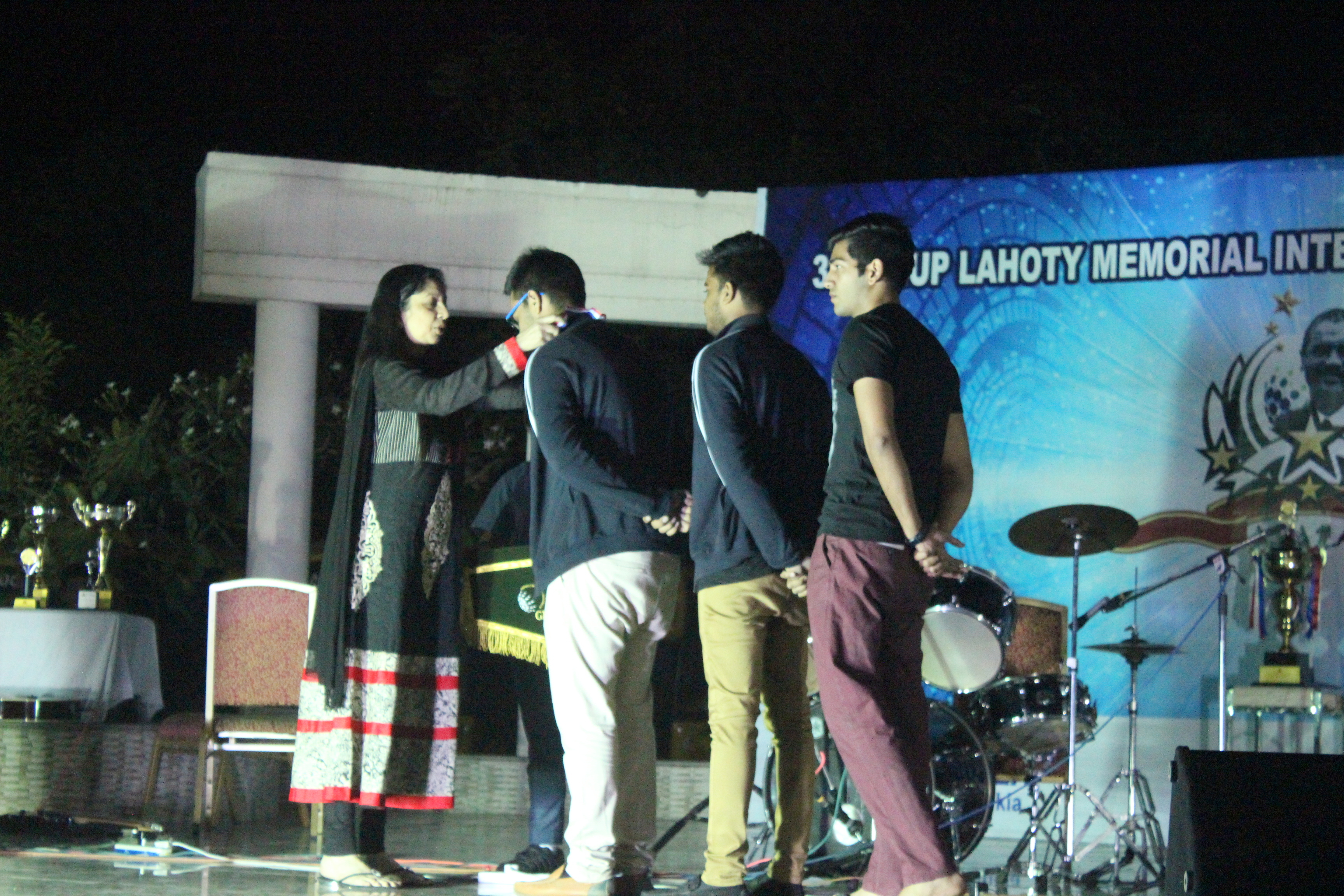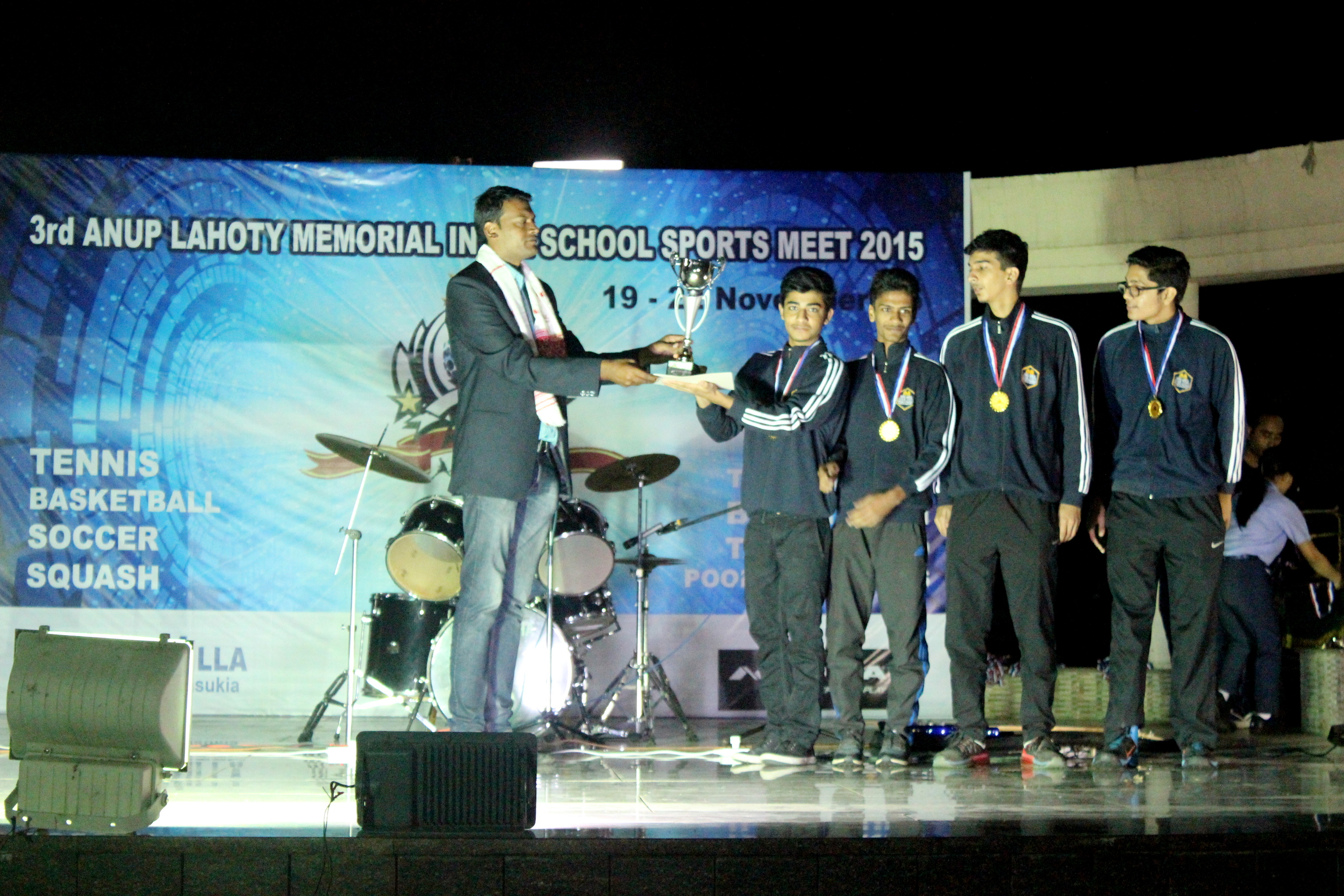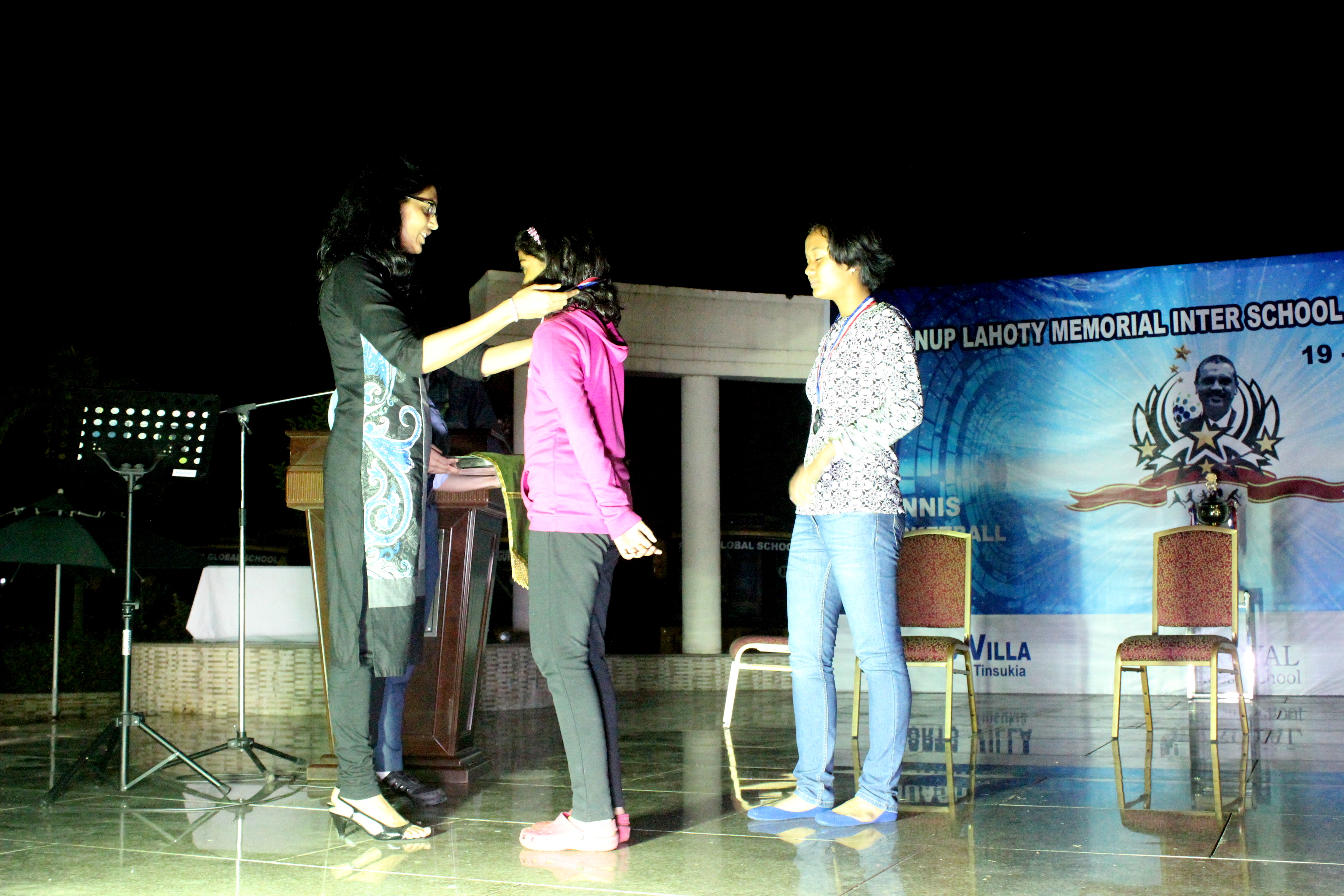 ---
SBGJ Cricket Team players earn laurels at the 6th Sitaram Agarwala Memorial U-16 inter School Cricket Tournament.
Ayushman Paul was declared the Best Fielder and Subham Agarwala the Most Promising Player at the 6th Sitaram Agarwala Memorial U 16 Inter School Cricket Tournament held at Nehru Stadium from 12th to 31st October 2015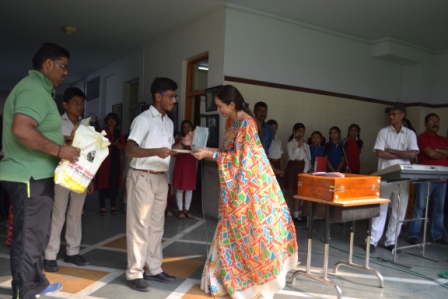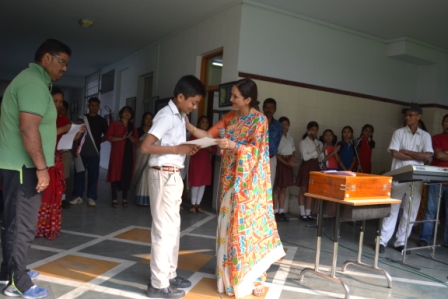 ---
CBSE INTER SCHOOL SWIMMING COMPETITION
In the Inter School CBSE Swimming Competition held at Kanpur Tanish Nav Talukdar bagged four gold medals and a silver medal. Dhrupad Kashyap bagged a silver medal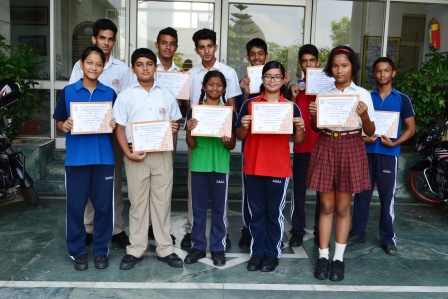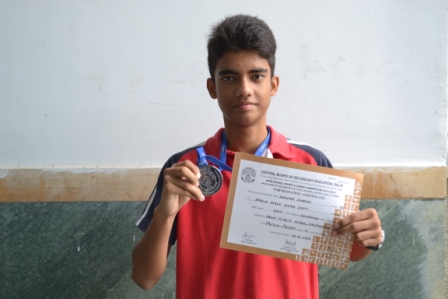 ---
SBGJ AWARDED THE BEST SCHOOL AWARD IN THE MUN AT FACULTY HIGHER SECONDARY SCHOOL
The school team was awarded the best school in the MUN at Faculty Higher Secondary School along with individual awards held on 24th-26th October,2015.
Vedant Patwary-Best Delegate,committee-UNSC
Harshil Jhuria-Best Delegate,committee-HSC
Anoushka Barthakur-Best Delegate, commitee-Unep
Riddhiman-Special mention,commitee-lok sabha
Upasha Das-Special mention,Lok sabha
Bishaka Jajodia-special mention,Ecosoc
Ayush Keshan-outstanding delegate,WHO
Raghu Pratap-verbal mention,Lok sabha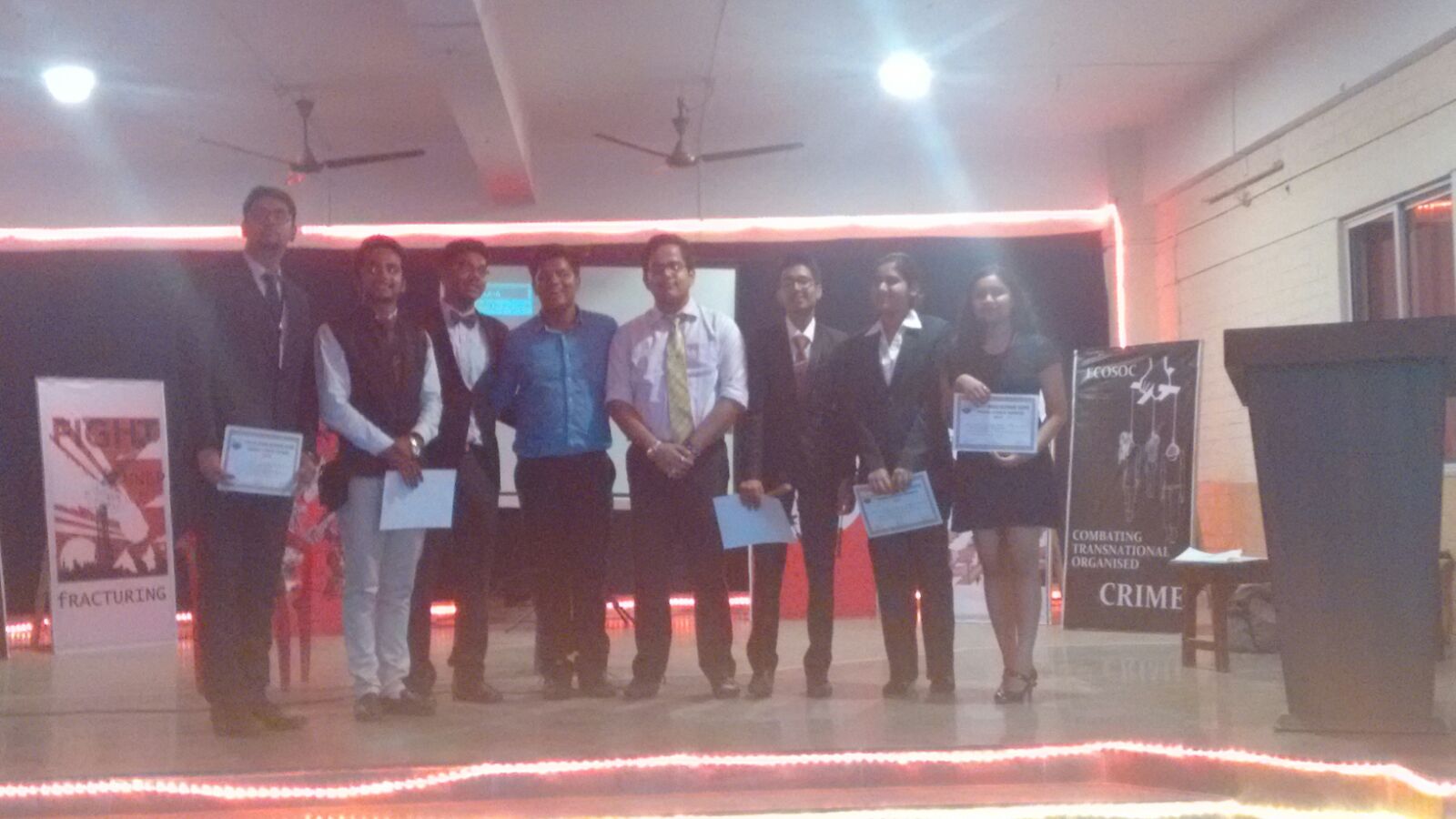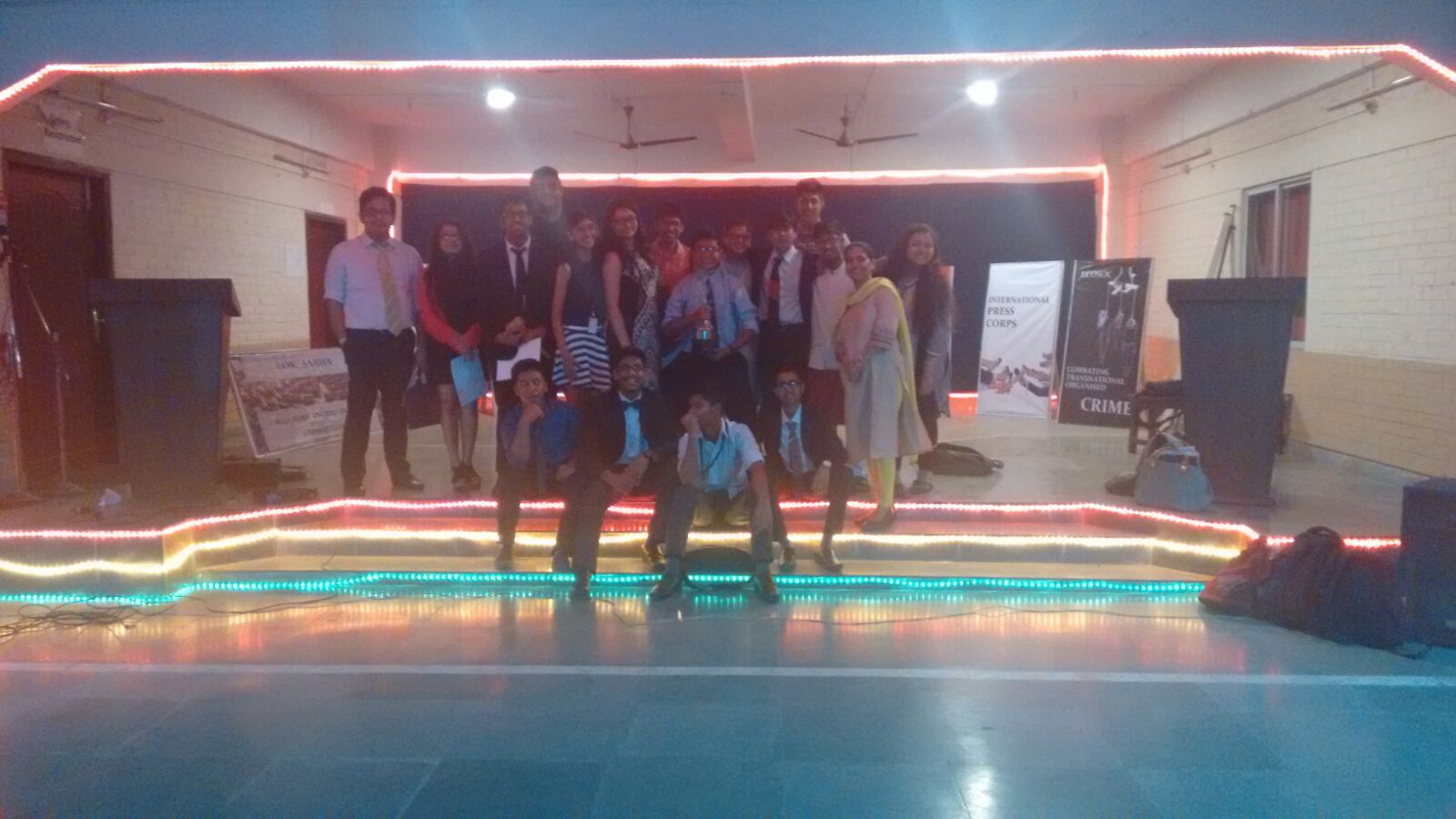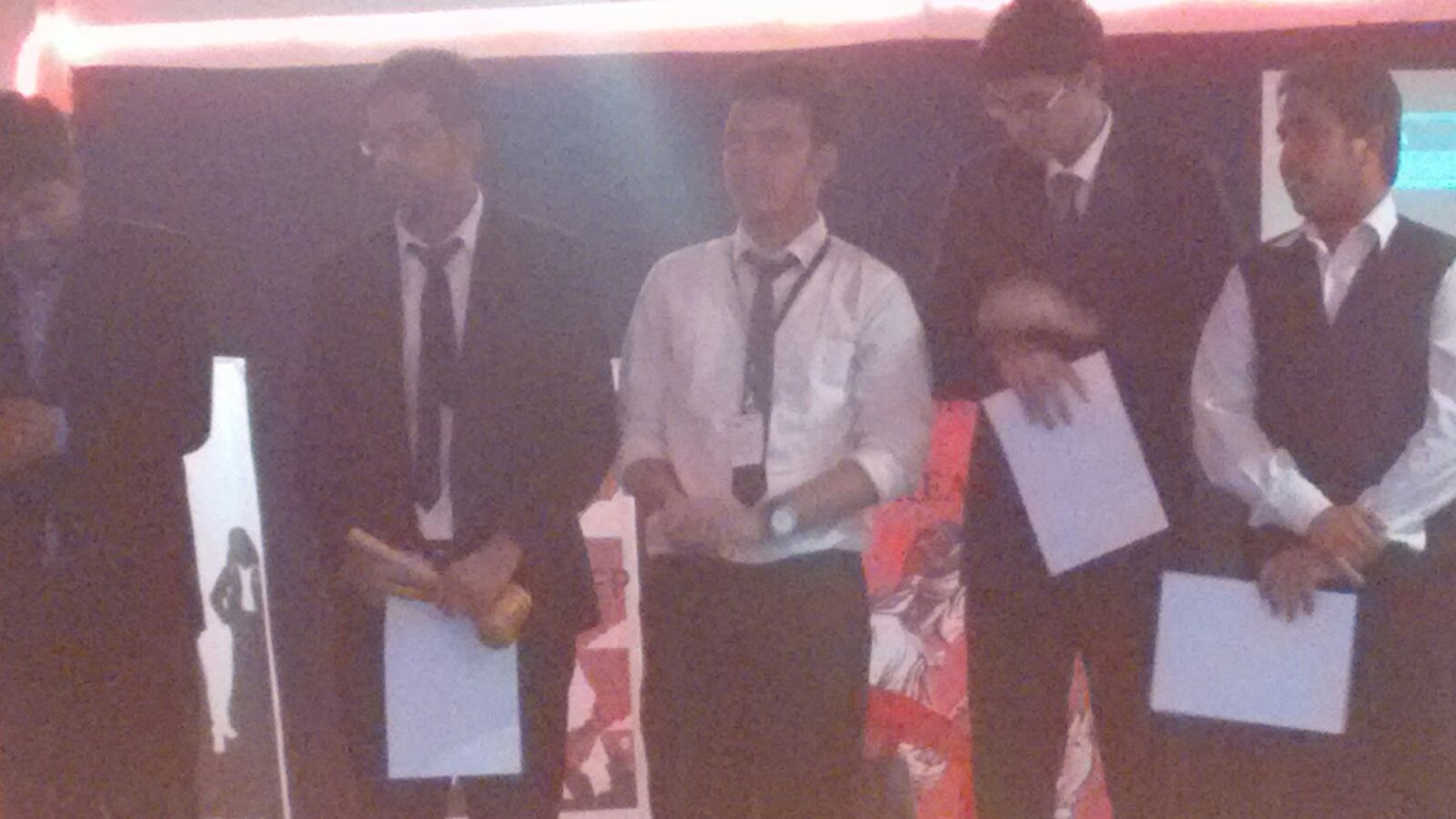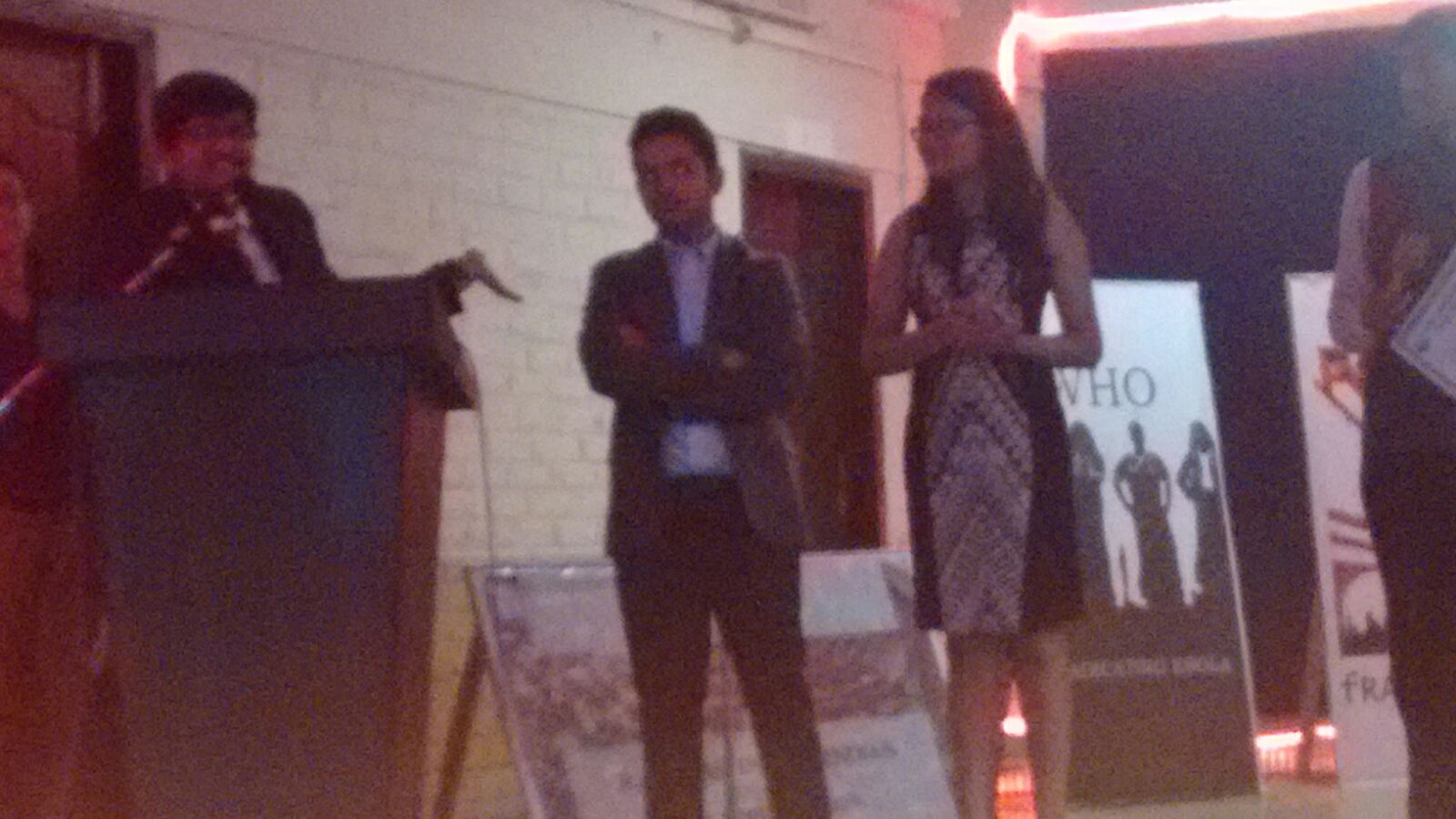 ---
CBSE INTER SCHOOL TABLE TENNIS CHAMPIONSHIP,2015
The school team comprising of Yash Jain , Ronak Sharma and Sidhant Jain were the second runners up (under 16 boys category) in the CBSE Inter School Table Tennis Championship , 2015 held at Don Bosco School, Guwahati.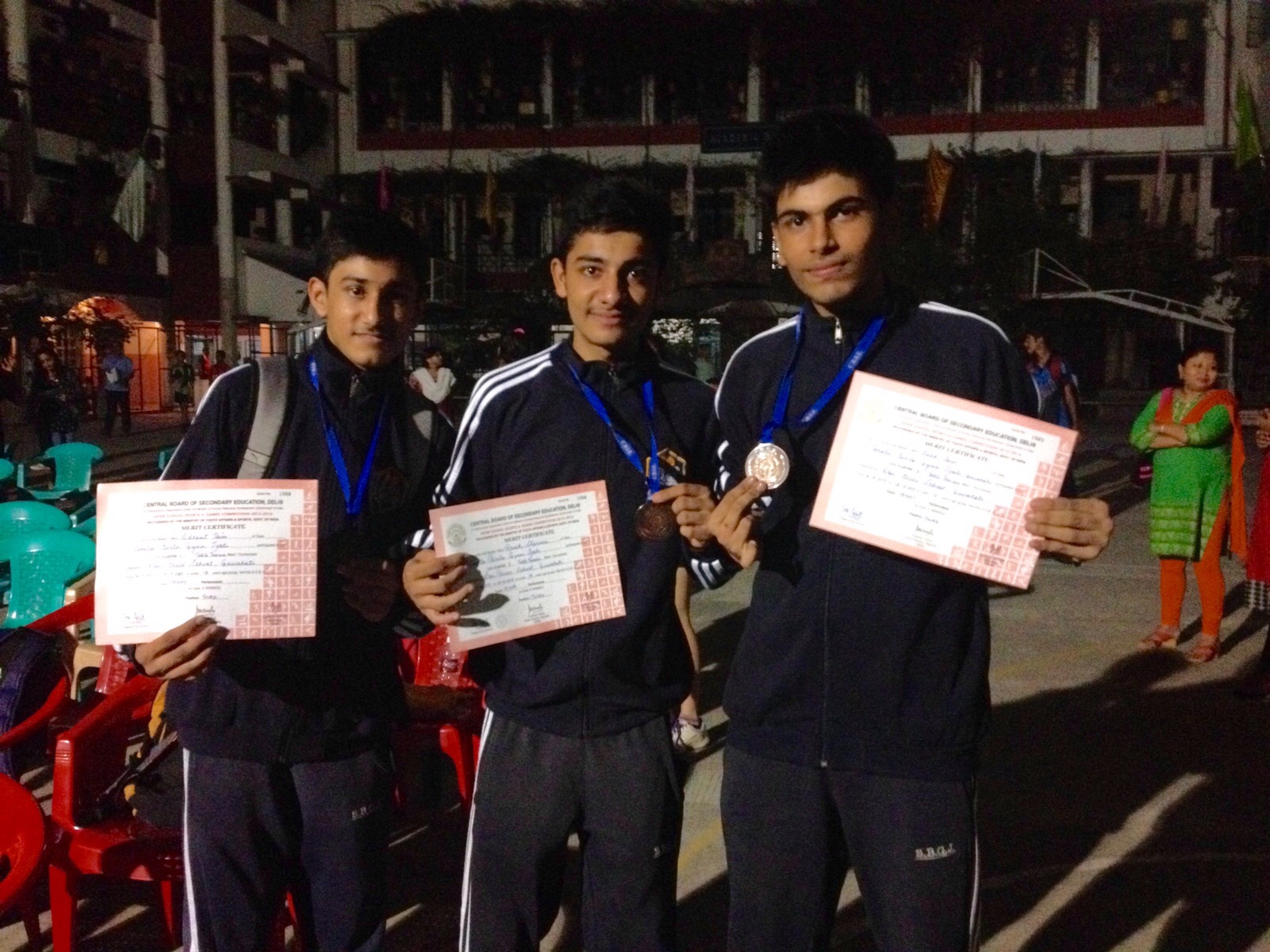 ---
ABDUL KALAM 'An Inter School Quiz at Royal Global School
The school quiz team comprising of Anik Das , Souvik Baruah and Raghu Pratap clinched the runners up trophy at ABDUL KALAM 'An Inter School Quiz held at Royal Global School on 15.10.2015.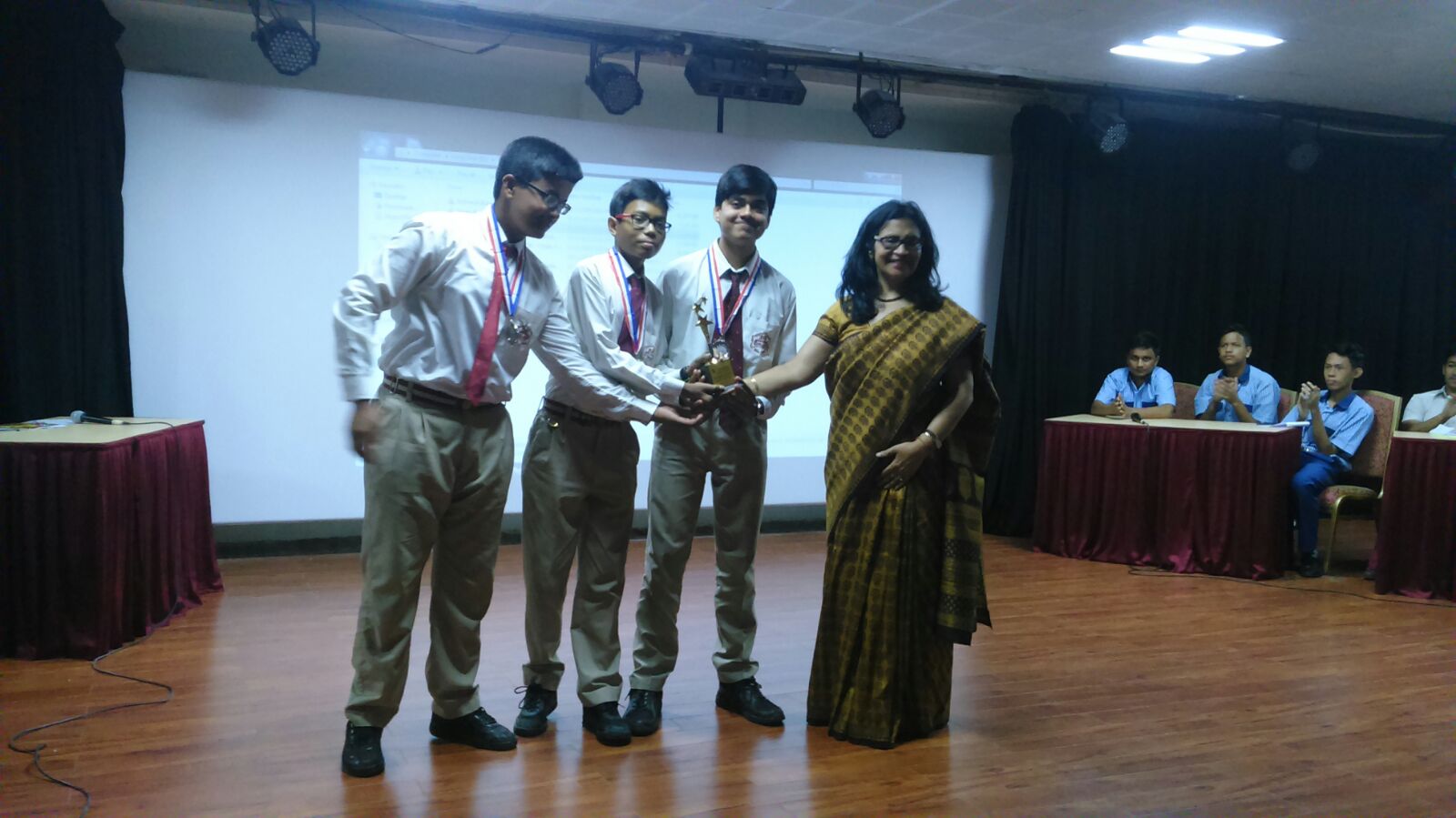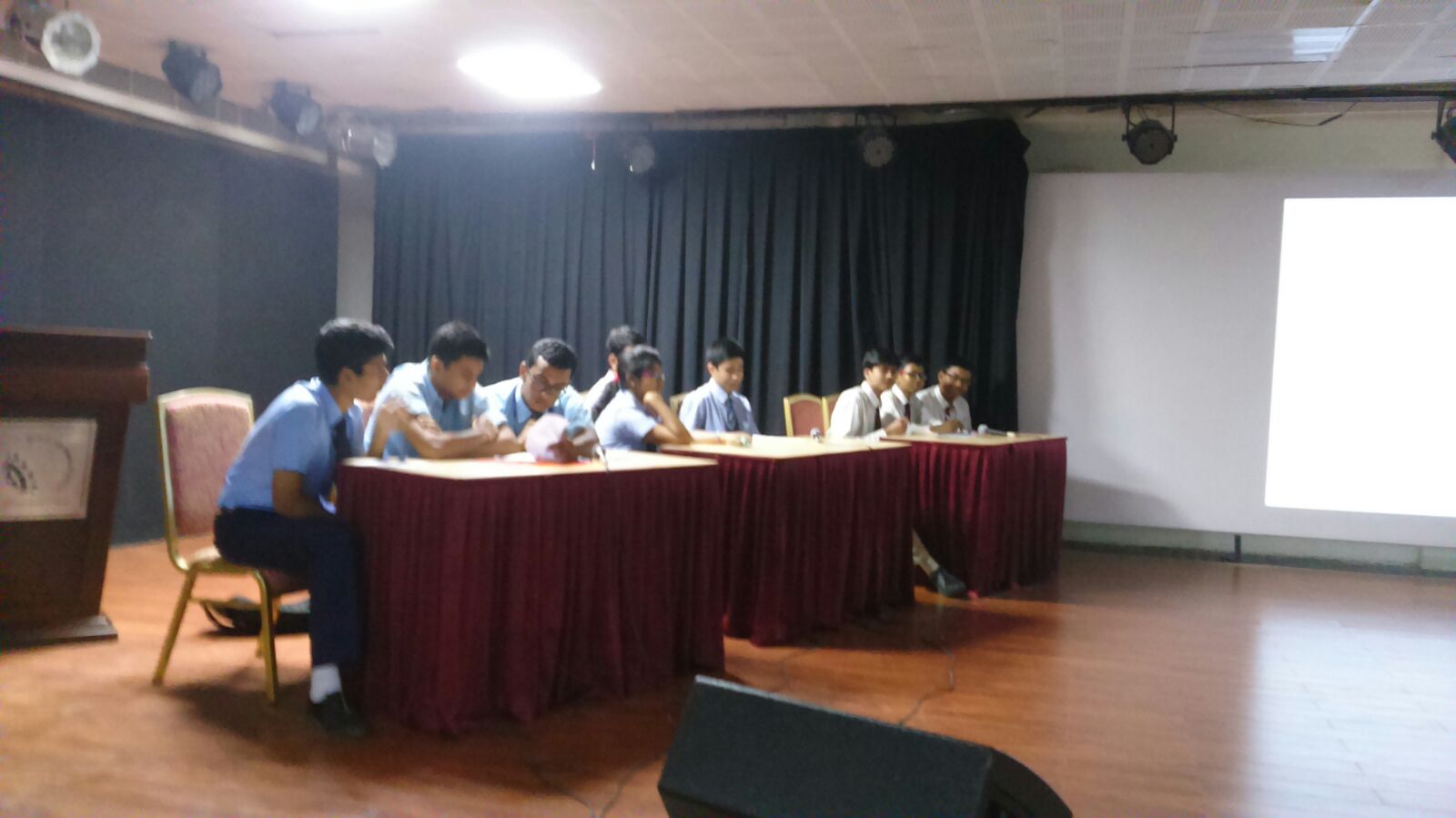 ---
11th East India Debate, 2015, Assam Valley School, Balipara, Tezpur.
The debating team from our school took part in the 11th East India Debate held in Assam Valley School. The team comprised of Arshia Amin Choudhary (class XII), Riddhiman Barooah (class IX), Bishakha Jajodia and Abhijit Hessa (both class XI). The members of the team performed brilliantly with Bishakha winning the best speaker in the preliminary round, Abhijit Hessa winning the most promising speaker in the Quarters and Arshia Amin Choudhary winning two best speaker and two most promising speaker awards in the entire competition. The team went on to the semis but lost to Vasant Valley School, Delhi by a margin of just 9 points. Altogether it was a good experience for the students with a brilliant exposure and a chance to debate with the most renowned schools of India.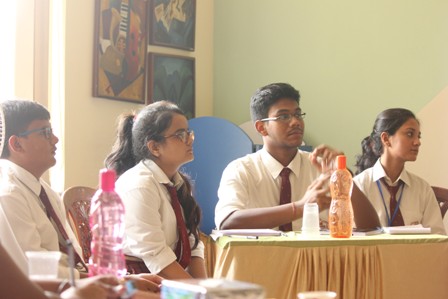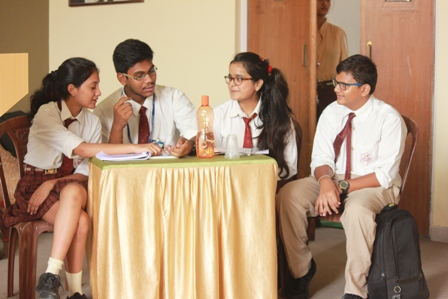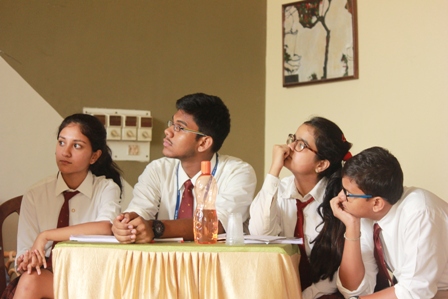 ---
Tithi of Shrimanta ShankarDev Observed
On account of the Tithi of Shrimanta ShankarDev Assamese Recitation Competition held on 14 September, 2015.
The winners are as follow:
Group –A (classII)
Ist – Zafeerah Munir
IInd – Gauri Goswami
IIIrd – Ihana Islam
Group –B (classIII)
Ist – Julianne Aadishree
IInd- Syeda Unmeh Salma Dewan
IIIrd – Pratikha Deka
Group –C (classIV)
Ist – Shreyashi Mahanta
IInd- Anuja B. Tanaya
IIIrd – Drishti Hazarika
Group –D (class V and VI)
Ist- Palkee Goswami
IInd- Animish Saikia
IIIrd- Shrutimala Das
Group –E (class VI and VII)
Ist- Nimisha Kashyap
IInd- Meghna Kashyap
III rd- Anindita Kashyap





---
Mofizuddin Ahmed Hazarika Literary Awards, Maria Public School , Guwahati
In the recently held Literary Fest at Maria's Public School, Tanveer Islam of class VIII was awarded the IInd prize in the Inter School English Creative Writing Competition.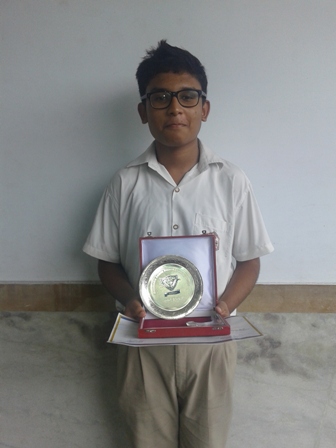 ---
Hare Krishna Heritage Fest
Ms. Kamalika Das of Class VII was awarded the 3rd prize in colouring/painting competition organised on the occasion of Janmastami by the Hare Krishna Movement , Guwahati.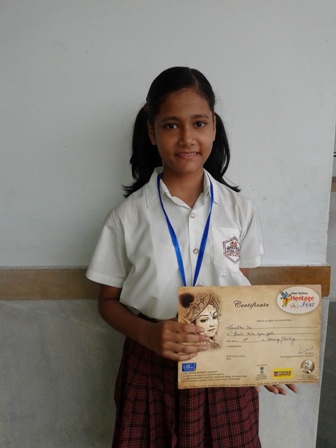 ---
SBGJ team awarded the Best Delegation
The SBGJ team, which participated in the recently concluded India International MUN at Assam Valley, Balipara was awarded the Best Delegation Trophy.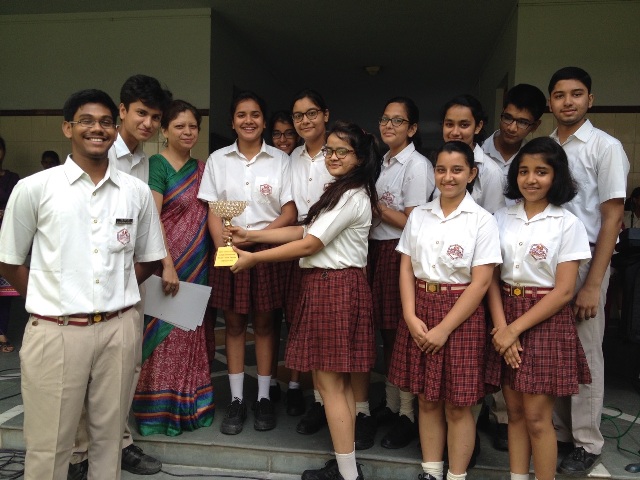 ---
INTER SCHOOL SCIENCE EXHIBITION
Binod Singha and Utkarsh kumar Jha won the 'Best Innovative Model' prize in the Inter School Science Exhibition held on 16th May, 2015 at Maria's Public School.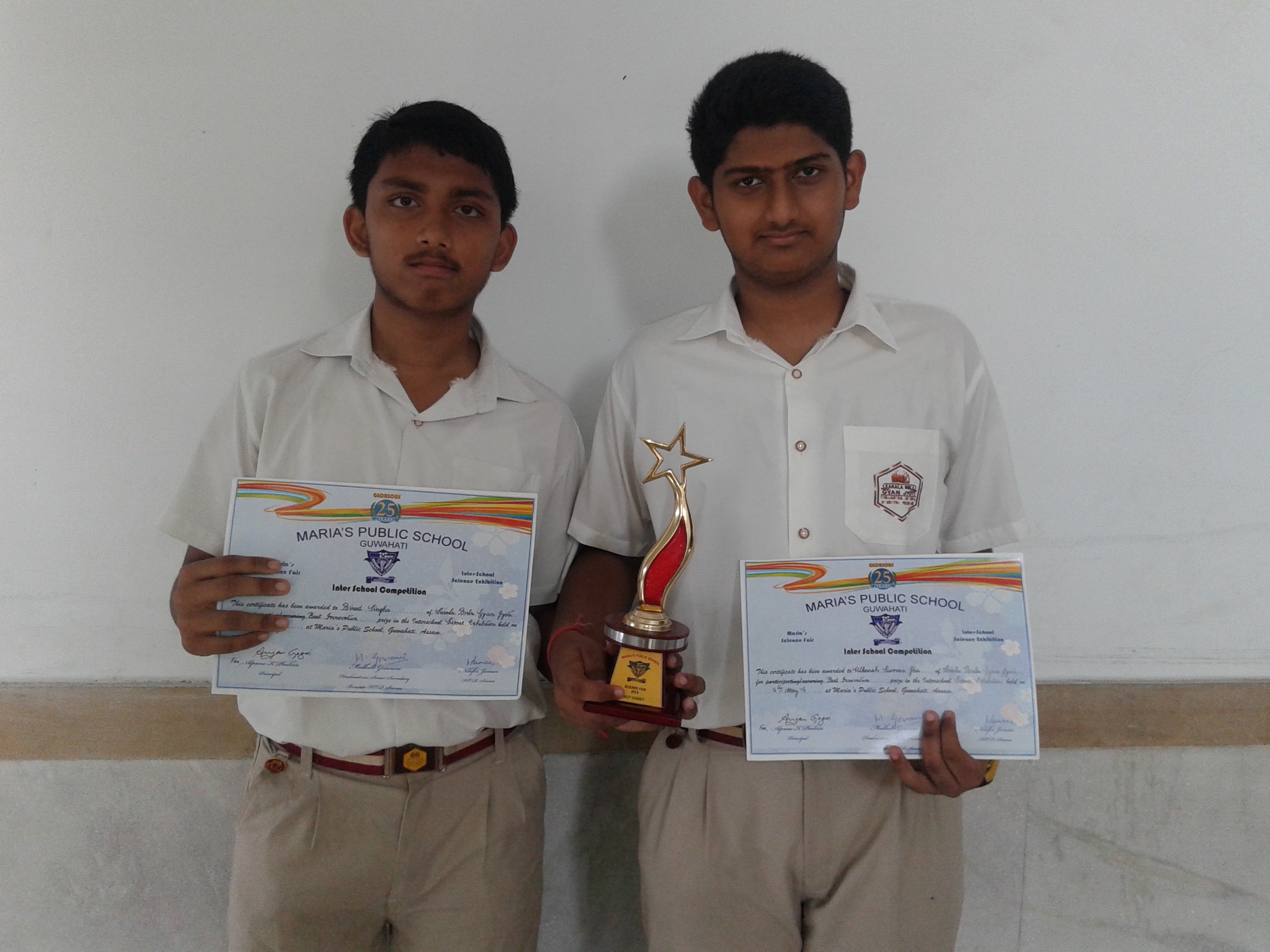 ---
CHESS
In the All Assam School Chess Tournament held at South Point School , Guwahati from 1st May to 4th May 2015, Dhrupad Kashyap secured the 9th position, Anchita Sharma secured 3rd position in the girls under 11 category while Jaideep Kashyap secured 3rd position in boys under 7 category .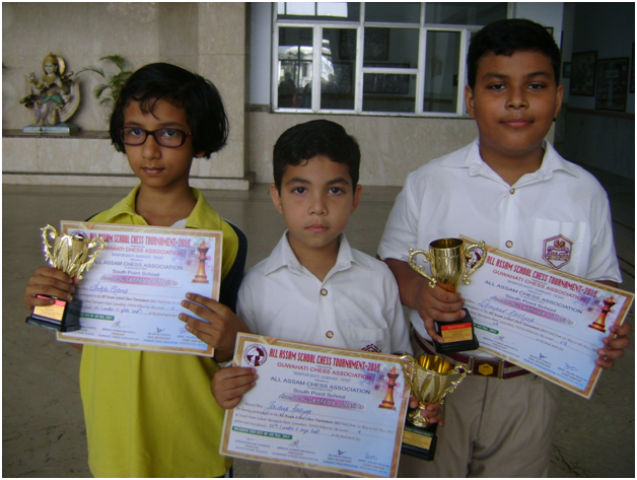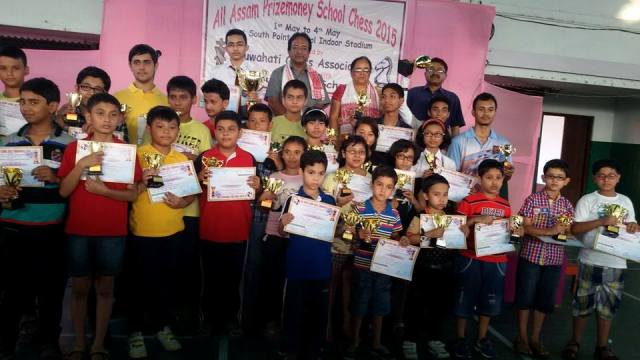 ---
LAWN TENNIS
Ishika Chakma was adjudged runners up in Girls under 14 singles and girls under 12 categories in AITA – Championship Series Tennis Tournament 2015 held at All Assam Tennis Association Complex, Chachal, Guwahati from 11th April to 13th April 2015.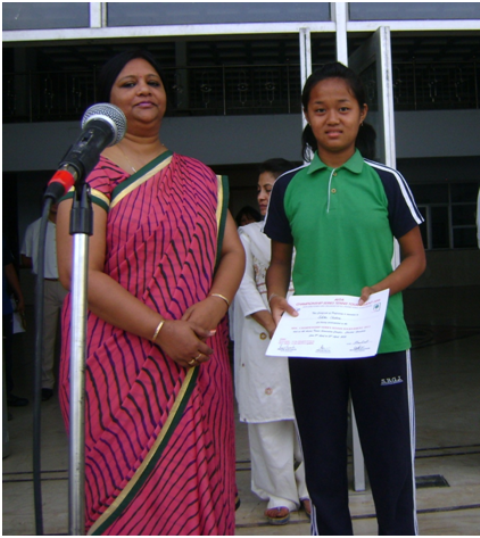 ---
SBGJ BASKETBALL TEAM
The School Basketball team (BOYS) won the Keshab Chandra Patowary and Dashami Patowary Memorial GSA Inter Club & Inter School Basketball Championship 2015.
The team members were:
Nihal Ranjan Medhi, Mohit Jain, Abhijeet Hessa, Anubhav Gogoi, Anabil Mahanta, Nikunj Agarwal, Sarang Bothra, Veideek Agarwal, Neeraj Barua, Yash Tiwari, Rishabh Jalan, Shreyas Chaliha.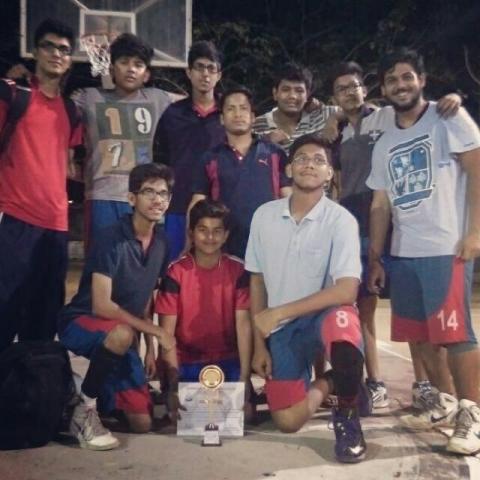 ---